Slipstick Small Castor Cups CB600-CB605
The Patented Leg Coaster is designed to hold furniture legs up to 45mm (1-3/4″) diameter. It contains an O'ring specially formulated to PROTECT floors and stop furniture from moving.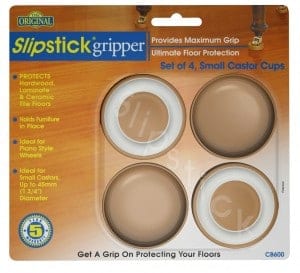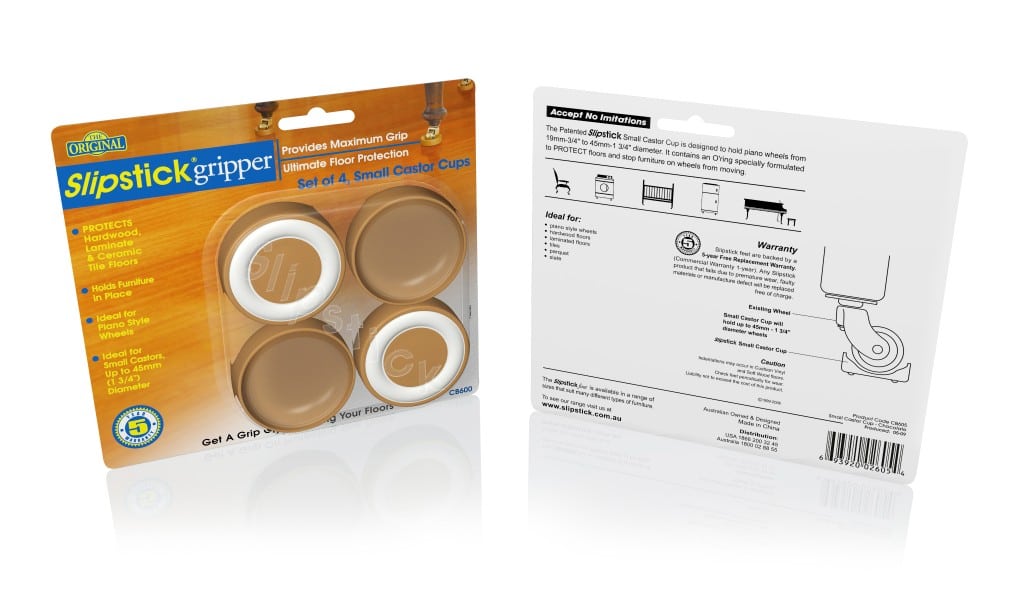 Ideal For: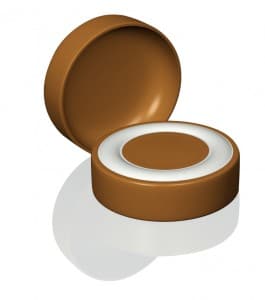 piano style wheels
hardwood floors
laminated floors
tiles
parquet
slate

CAUTION: Indentations may occur in Cushion Vinyl and Soft Wood floors.
Other Uses:
Can reduce the unsightly dents left in carpets by castor wheels.
Small Castor Cup will hold up to 45mm (1-34″) Diameter Wheels.