Slipstick 50mm (2″) Furniture & Bed Risers CB654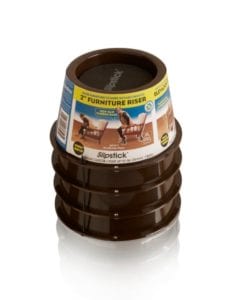 The set of 4 Bed Risers are designed with the following features;
Recessed Foam Insert moulds to all types of furniture legs and rollers.
Holds over 500lbs each.
Rubber stoppers on the base prevents movement.
Fits Standard 2 inch (50mm) Bed Castor Wheels.
Top recess is 76mm (3″) diameter by 19mm (3/4″) deep. (foam insert 9mm (3/8″) thick)
Suitable for Square Posts up to 56mm (2-1/4″)
Not suitable for legs smaller than 32mm (1- 1/4 inch)
For Legs smaller than 32mm (1-1/4 inch) use CB605 in-between leg and Bed Riser.
Ideal for lifting a table for wheelchair access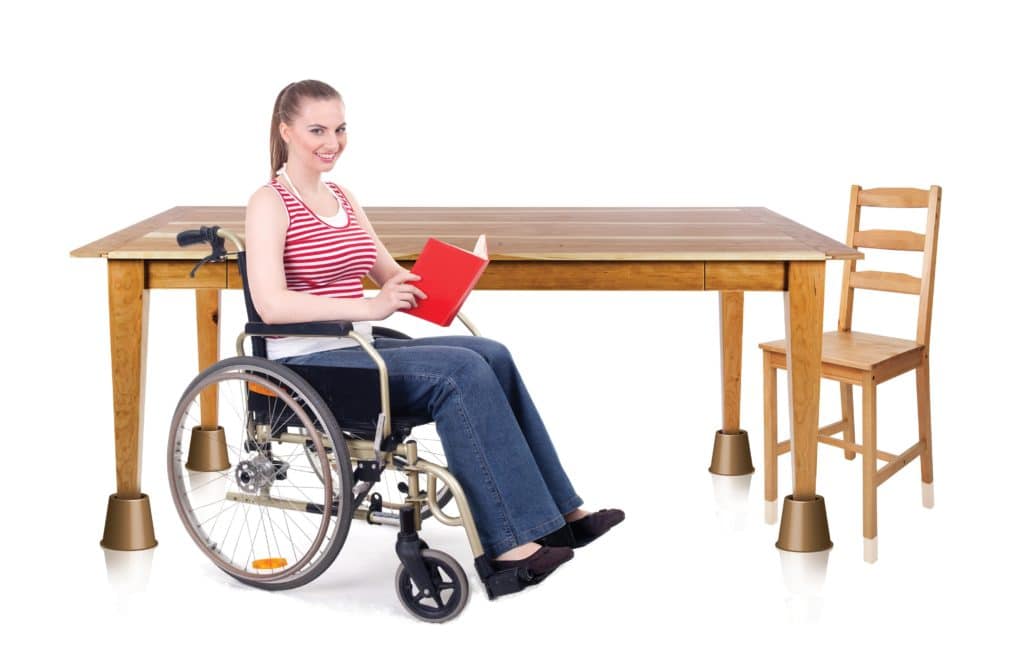 or even lifting a chair to a more convenient height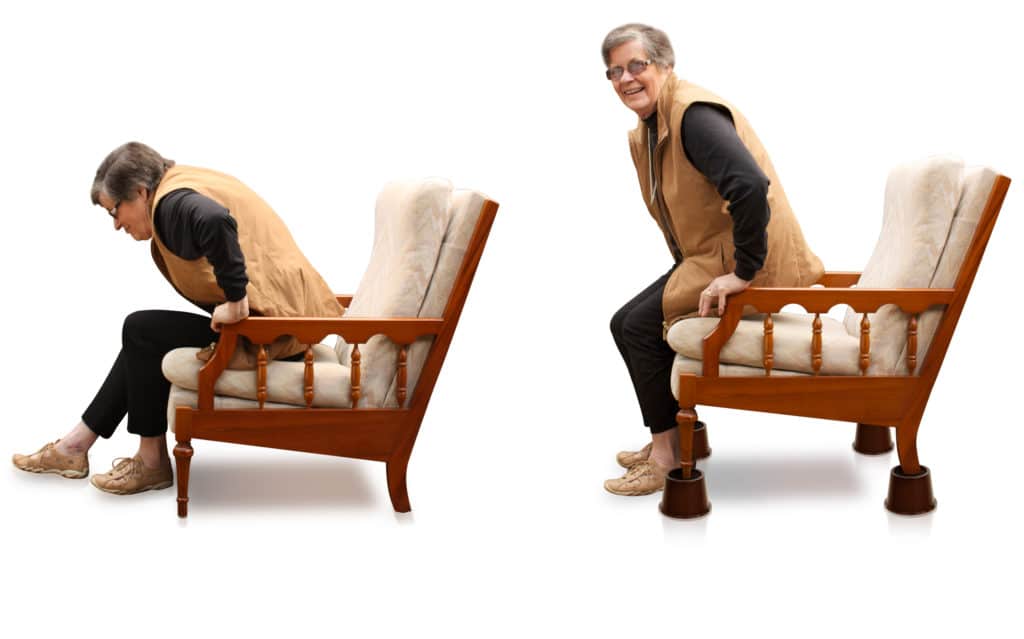 although it's main use is to raise the bed height and creating storage.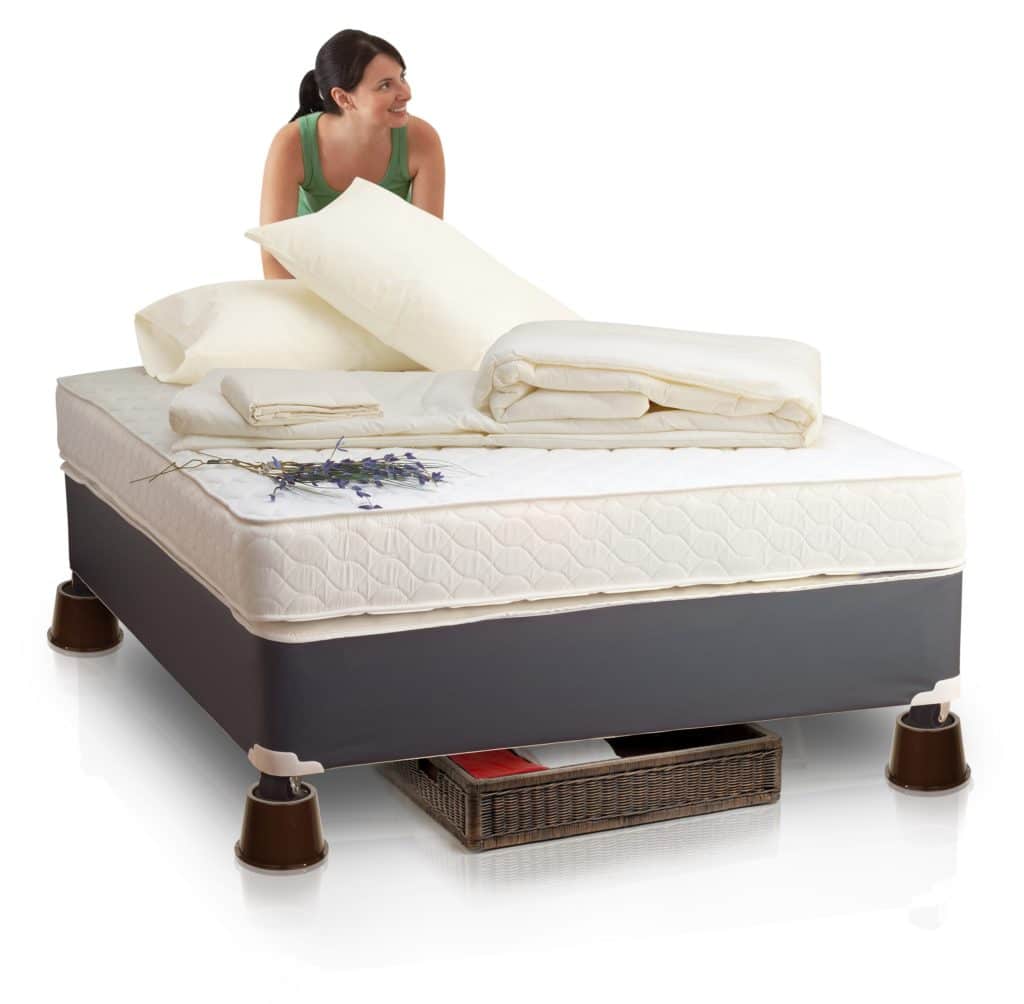 See how the 2″ Bed Riser can take a load
See How It Works