Slipstick Small Recliner Feet CB260
The Patented Small Recliner Foot is designed to clip onto recliner feet 26mm (1.02″) in diameter. It contains an O'ring specially formulated to PROTECT hard floor surfaces and stop furniture from moving.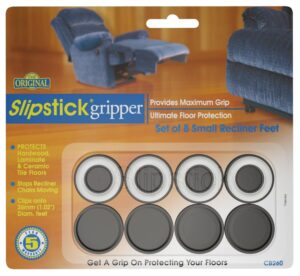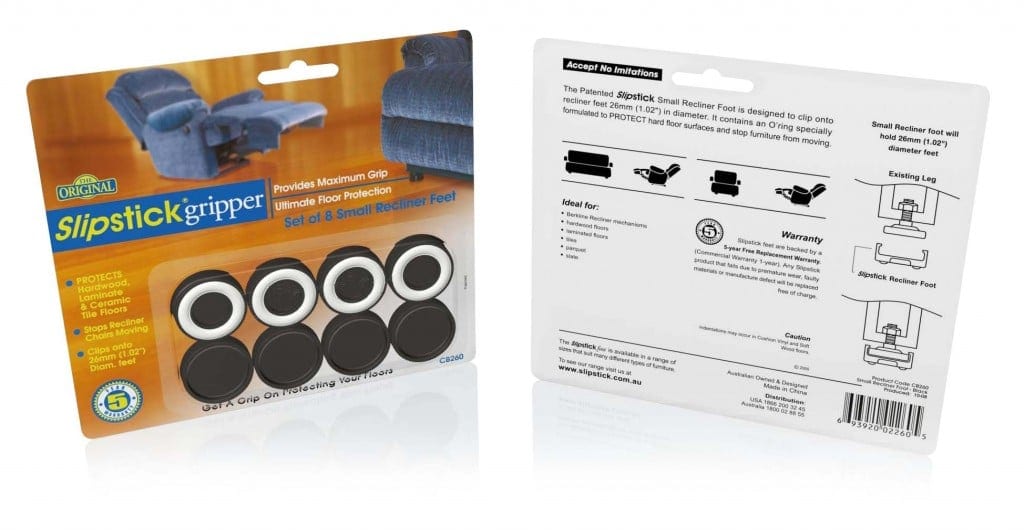 Ideal For: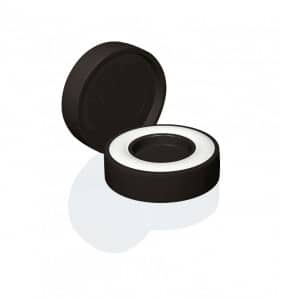 Berkline Recliner mechanisms
Hardwood floors
Laminated floors
Tiles
Parquet
Slate

CAUTION: Indentations may occur in Cushion Vinyl and Soft Wood floors.
Small Recliner foot will hold 26mm (1.02″) diameter feet